BORO EQPT 
CARB GRIPS
CARB GRIPS x BORO EQPT offer one of the best in class hand protection during all kinds of training activities, such as cross training, fitness, bodybuilding, weightlifting, gymnastics, calisthenics, etc.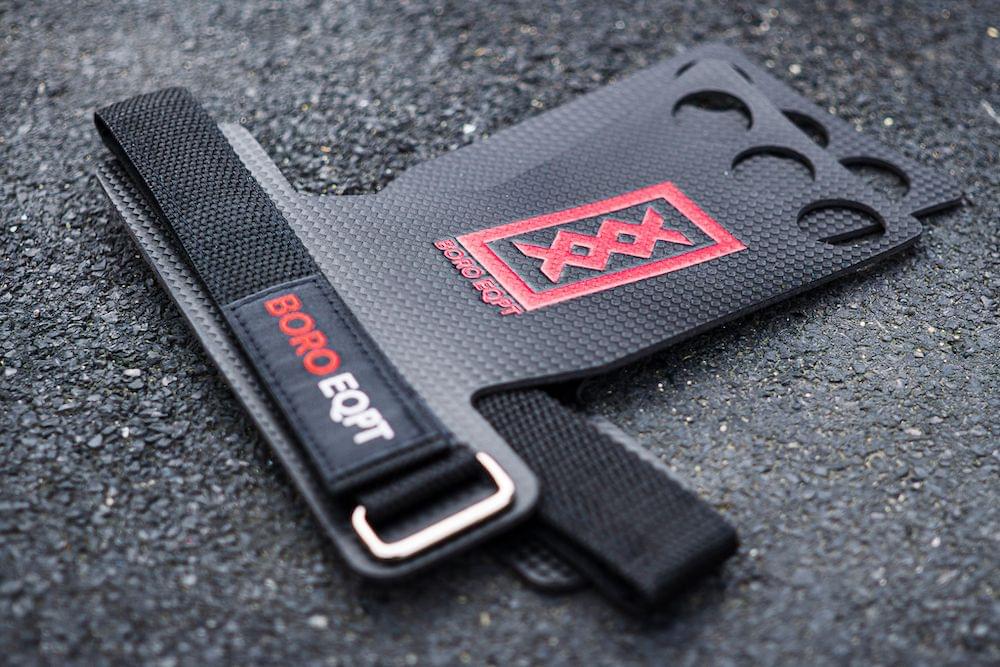 NO EXCUSES any more.
• Feel the gains right away as you run over the next WOD. 
• No days off due to lack of the right equipment. 
• There will never be an AMRAP that will get your tank empty. 
• Sometimes getting to top depends on the "small" things, that usually remain out of sight.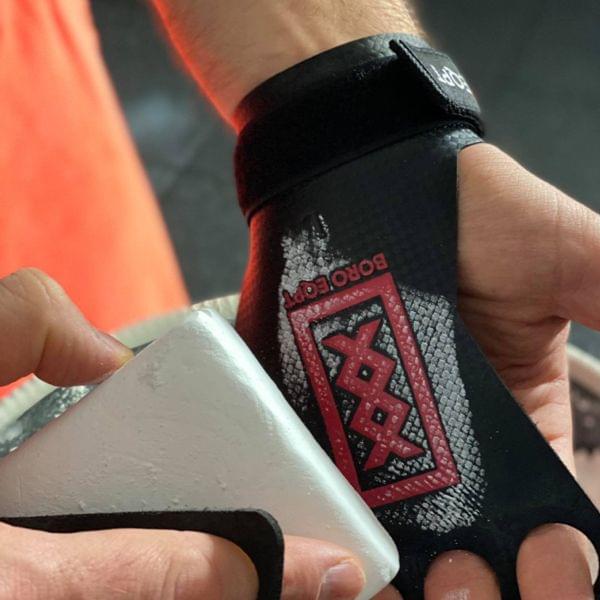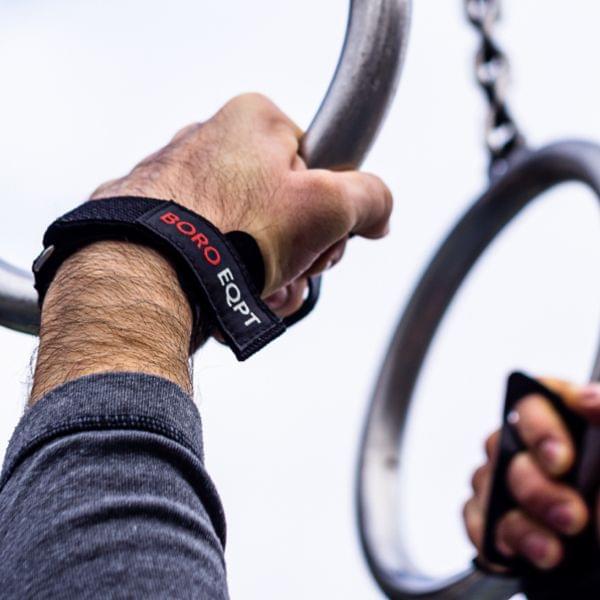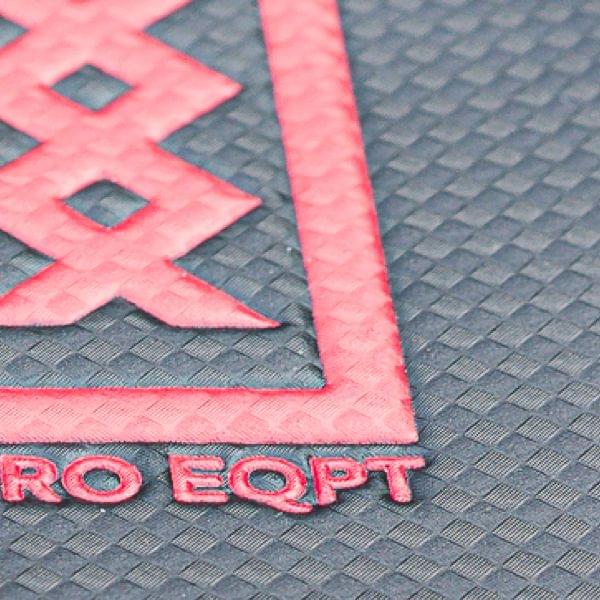 FEATURES
High quality Velcro that gives you secure fit and feel around the wrist.
Unique, tough and resistant synthetic carbon fiber material that offers maximum grip so you can stick to any bar.
100% eco-friendly and vegan fabric.
The most popular, versatile and ergonomic 3 holes design, made to be worn on index, middle and ring fingers.
You can use them regularly as a gloves style, dowel style or as well as like fingerless grips.
SIZING
CARB GRIPS are ready to use right out of the box with almost no break in period required. For best fit please use our size guide:
Palm measurement
< 3.5 inch
3.5 - 4.1 inch
4.1 - 4.5 inch
> 4.5"
< 9cm
9 - 10.5 cm
10.5 - 11.5 cm
> 11.5 cm
Please measure the distance from the base of your wrist to the base of your middle finger

If you like only palm protection go with the standard sizing from the table

If you prefer extra protection for your fingers as well and to be able to create a fold (dowel) please go one size up

If between sizes go a size up
BORO EQPT
TECHNOLOGY
All thanks to the highest quality and specially designed only 2mm thick carbon fiber like synthetic leather, with increased adhesive ability to all kind of bars or rings surfaces and coatings.
Those grips will enhance your skills and endurance during pull-ups, chest-to-bar, toes-to- bar, muscle-ups, dumbbells, dead-lifts, and more.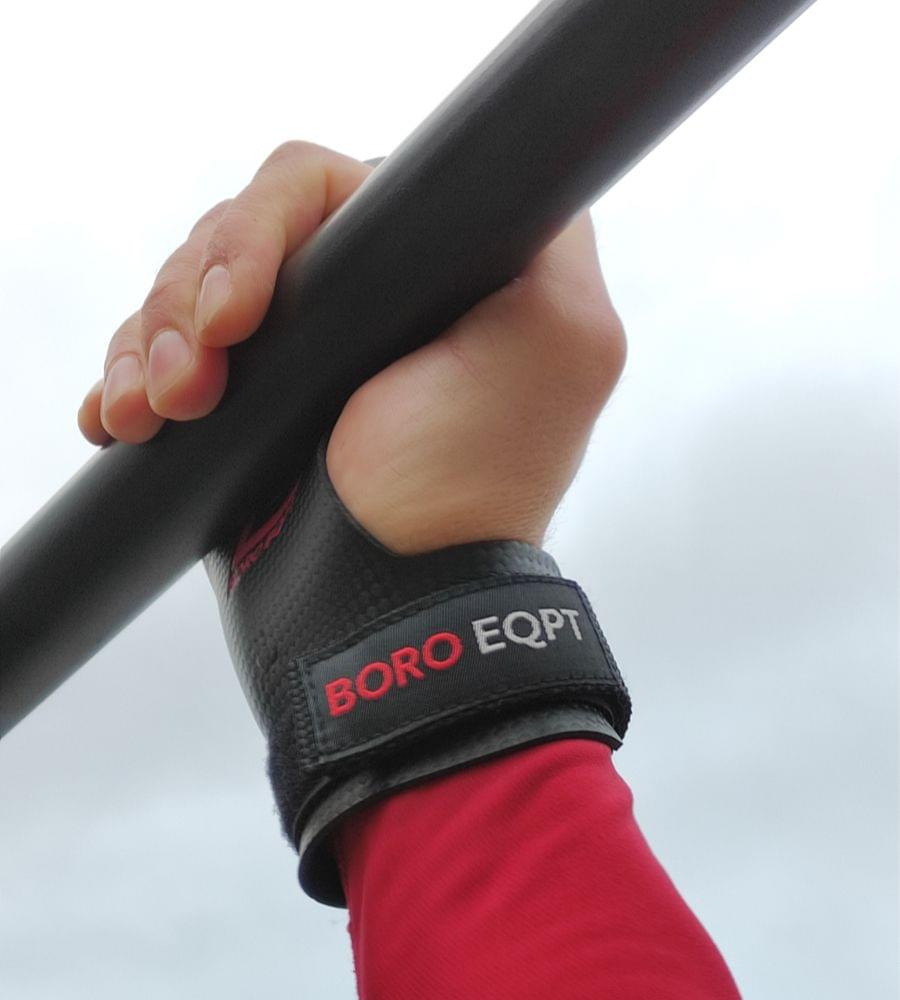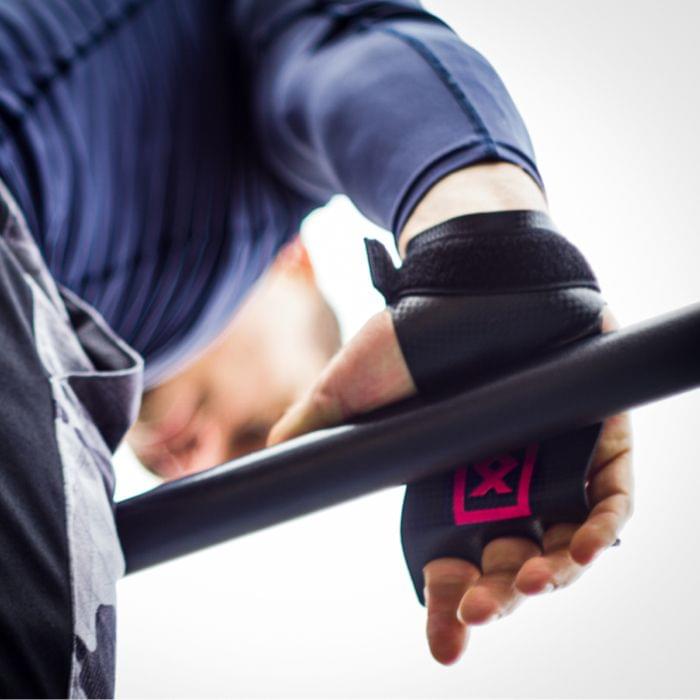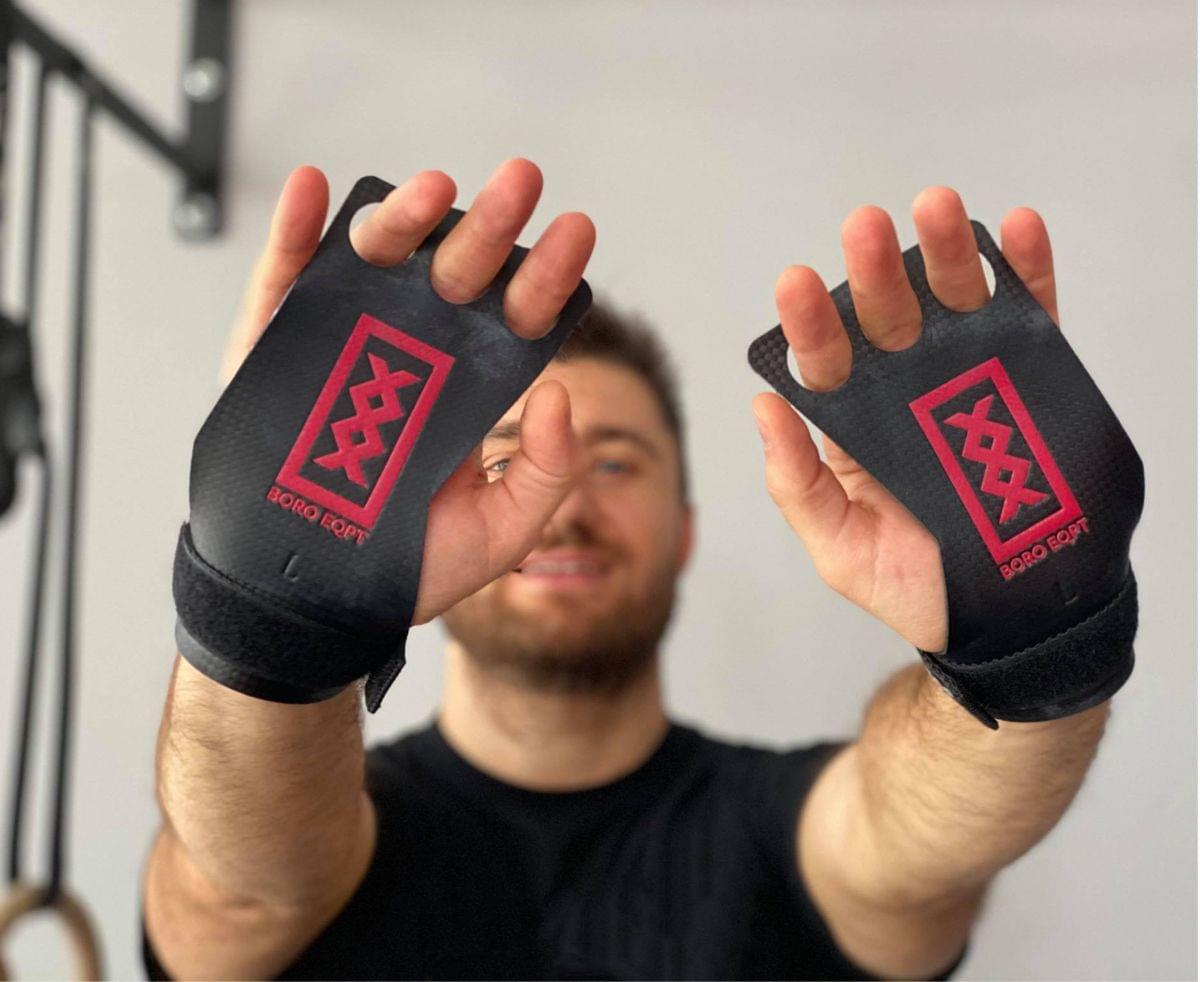 ABOUT US
BORO EQPT was brought to life out of our passion for sports and a commitment to an active lifestyle.
Proudly born in Bulgaria, the country that keeps deep in its roots the legacy of renowned weightlifters, wrestlers and great athletes.
Our ultimate goal is to deliver LIMITLESS potential to those engaged within the professional sports, but along with them to all the rest out there, grinding in the local gyms, seeking to unlock and enhance their skills.